Buying the Best Clothes from the Best Brands in the United States
The biggest clothing brands in the world like to cater to a vast audience, not just locally, but also on an international level. They recognize the need to reach out to their target audiences even in countries where their flagships stores don't exist. Which is why, most brands that you and I both love, such as Tommy Hilfiger, Bebe, American eagle, Coach and many others all run web-stores where you can easily order your favorite items from.
For the more traditional brands such as Versace, Armani, and Valentino, you can check out the Saks Fifth Avenue website, or the Neiman Marcus one for Michael Kors, Alexander McQueen, and Burberry.
You have the opportunity to own the highest quality clothes that you see your favorite movie and TV stars wearing while sitting right at home. You can just as easily shop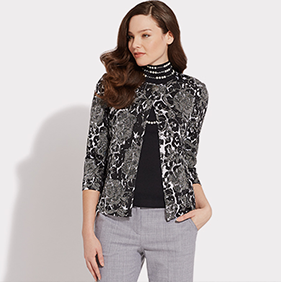 clothes in the USA and have them delivered to your home anywhere in Latin America, regardless of whether you're in Curacao, Brazil, or Peru by using Punto Mio. A one of a kind service provider, Punto Mio is a company that allocates specific U.S addresses to its customers, receives their orders and ships them back to Latin America from the U.S completely safe and sound.  
Now if you're wondering why you would invest in branded clothing when you can buy anything of the rack and wear it, let's discuss all the reasons why branded clothing supersedes any and everything that's store bought:
Cheap clothes are far more expensive than branded clothes will ever be. There's something to be said about quality of the clothes that you purchase. They're made to last far longer for the money that you've spent on them. You might need to replace a store-bought dress-shirt in a few months as compared to a branded one that will last for the next few years.
Branded clothes have a consistency in quality. You can pick up anything you like from any known brand and not have to worry about it going bad after a single wash while store bought things are always a bit of a hit and miss.
The higher quality clothes feel and look better and do wonders for the personal image and confidence of an individual.
Who doesn't want to feel good and look good all the time? You can if you do all your shopping online from the best stores. What's more, if you time your shopping sprees right, you can even get your clothes at a good bargain.
Promotions, sales, and discounts websites are perfect for those who don't want to pay the often exorbitant prices and still get the quality they're looking for. Apart from the clearance sections that are regularly updated on the brand websites, there are a few specific web-stores that give the best value for your buck such as Overstock.com, Bluefly, Luxury Garage Sale, Century 21, and Bag Borrow and Steal.