Fishing Tips for Beginners
So you just got interested in fishing? Welcome to this soothing and peaceful practice. Recreational fishing is a culture in itself, sustained by the inherent serenity of the activity, as well as the excitement felt upon scoring a fish. Little wonder then, that fishing is a classic American bonding rite between parents and their children. There isn't really anything like quietly sharing a boat with your loved ones as you wait for the catch to bite. Of course, it's a restful practice when you fish all buy yourself though. As a new fisher, allow this article to inform you about some fishing essentials that you'll need. After all, if you're serious about fishing, you're going to need the right tools.
Obviously, rod and reel
As a beginner, you'll only need a couple of combos at most in order to cover your presentation. Start with a good quality medium action spinning combo.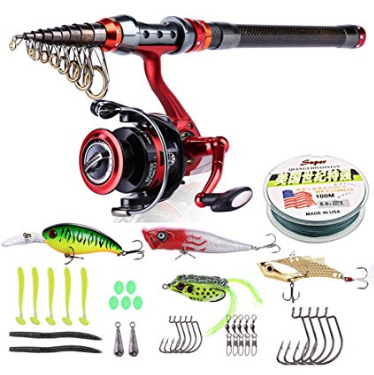 That's where the famous expression comes from. You need a hook to catch your fish. It's best to get as many different types of hooks as possible, since different hooks are needed to catch various fish. Same goes for the line. Make sure to do your research regarding the kind of fish that is common to the area you'll be fishing in, so you know what kind of hooks would be appropriate. Sinkers would be needed to keep the bait down.
These come in various types. Hardbaits are aggressive fish catchers, used when you're trying to get a hard bait bite. Or you can use inline spinners in place of hardbait, and these are totally. Your tackle box should absolutely have a couple of these. Then you have soft plastics, whose delicate name belies their deadly nature. Round out your box with a good selection of jigs. These allow for more fine-tuned fishing, and you'll need them as you become more experienced.
Swivels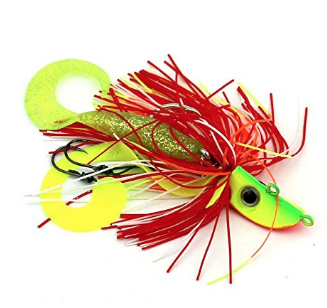 These prevent the line from twisting, and allow you to change baits easily.
Pliers allow fishermen to get the hook out of panfish's tiny little mouths, and to remove the hook from gamefish without tearing or injuring them. Always make sure you have a pair of needle nose pliers on you when you go fishing.
The more you practice, the better you'll get at using all this equipment. And of course, remember to be patient! Fishing can take a long time, so don't get frustrated and give up. Good luck!

No matter what items you need to fish in Latin America, you can use PuntoMio to buy them and have them delivered right to your home through PuntoMio. Striving to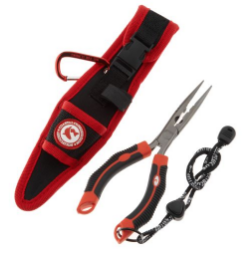 make the shopping experience a safe and secure one for its customers, PuntoMio assigns a unique and 100% valid U.S shipping address to its customers. It's where they receive the products and then safely ship them to the stated destination. By choosing PuntoMio as your carrier service, you'll be able forgo all the customs, taxes and international shipping worries.
So what are you waiting for? Make your account, today!