How to Get Your International Package Despite COVID-19 Shipping Restrictions
Haga clic aquí para la versión en español de esta publicación.
Clique aqui para a versão em português deste post.
We have good news and bad news. The bad news? Many online stores aren't shipping internationally right now due to the COVID-19 pandemic. Restrictions, limited cargo capacity, and increased costs have led a large number of U.S.-based e-commerce retailers to limit or stop international online sales entirely.
Additionally, big box stores like Amazon have temporarily stopped shipping non-essential items and other retailers, like T.J. Maxx, have closed their online stores completely. As an international shopper looking to make purchases from abroad, things can look pretty grim.
The good news? There's still an easy way to keep getting your shipments despite these changes. At PuntoMio, we help our customers shop at their favorite U.S. e-commerce stores even during the COVID-19 pandemic.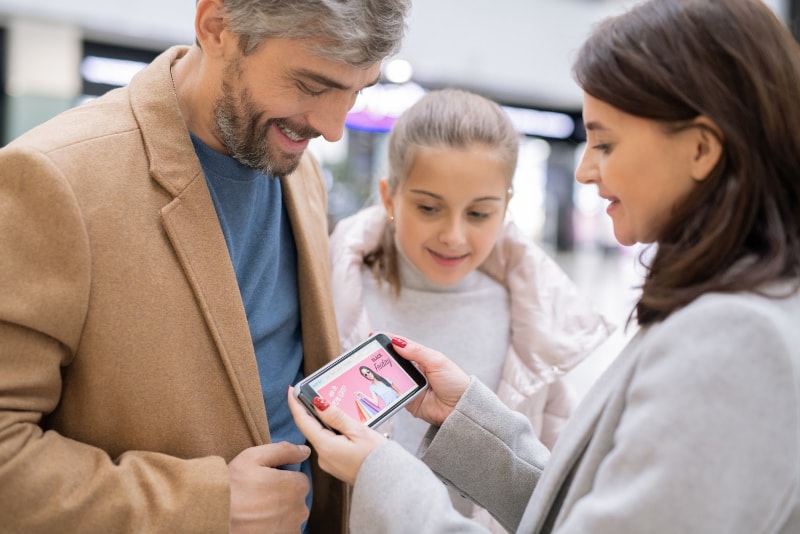 Many international shoppers wonder if they can still order from their favorite online stores. - image source
PuntoMio: What We Do
At PuntoMio, we help you shop online at U.S. stores as if you lived in the United States. We provide all our customers with their own United States postal address. During this quarantine, having a U.S. postal address means that you can order online, even if your favorite e-commerce store has stopped shipping internationally.
We also provide our customers with a directory of e-retailers who have the products they want. This means that we can help you find and purchase your favorite items, even the non-essential ones. Plus, we let you know beforehand which online stores accept international credit cards.
With customs and shipping information available for your specific country, we're here to help you navigate the current, quickly-changing restrictions. Our online calculator lets you figure out the actual cost of products while you shop, including shipping costs. This can be especially helpful since some shipping rates are higher than usual right now.
How are we able to get your shipments to you despite the current shipping challenges? We're part of SkyPostal Networks, the largest international courier in Latin America. Our extensive delivery network helps us make sure that your packages continue to arrive. As our customer, you also have full tracking information for all your online purchases, so you're never in the dark about where your package is.
How to Shop Online During the Coronavirus Pandemic
The process is simple. Once you sign up with PuntoMio:
You shop at your favorite U.S. e-commerce store and enter your PuntoMio-issued U.S. address. You won't be charged sales tax since this is a tax-free address.
Your items ship to your U.S. postal address located at our Miami facility.
We notify you as soon as we receive your items. Then, we ship them directly to your door.
Our team members are experts at Latin American international shipping and shopping, and we know how to navigate the complexities of the region. So, while there might be some unavoidable shipping delays, our operations are continuing to operate normally. With more than fifty years of combined experience in Latin America, we're equipped to handle the unique Coronavirus international shipping challenges to continue serving our customers.
As a shopper, you don't have to change how you shop online. You just shop, and we handle the logistics.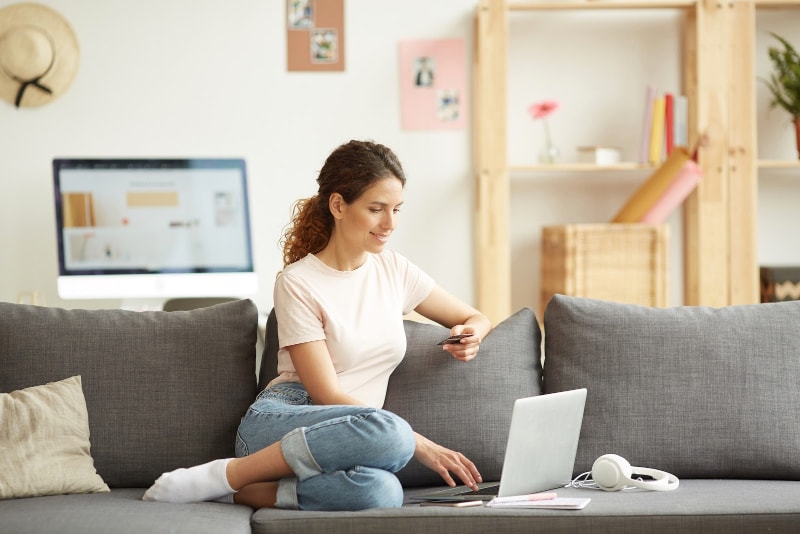 PuntoMio makes shopping online during the COVID-19 pandemic easy. - image source
5 Unique Benefits for PuntoMio Customers During the Coronavirus
Continue Shopping in U.S. Stores

While many U.S. e-commerce stores have suspended shipping to Latin America, having a U.S. postal address allows you to continue to purchase from U.S e-commerce shops.

Find the Products You Want

Our store directory helps you find the products you want, even though many stores (including Amazon) aren't selling non-essential items right now.

Save Money

While shopping online, U.S. stores will charge a sales tax. We eliminate that extra charge by providing you with a tax-free postal address. This means significant cost savings during this tough economic climate.

Transparent Package Tracking

You know where your package is at all times. Once it reaches our Miami facility, you can track your package until it reaches you. Since restrictions and shipping times are changing rapidly during the pandemic, knowing your shipment's location is a huge benefit.

Reduced Shipping Delays

We have an extensive network of couriers throughout Latin America. They are all still operating as usual to ensure you get your packages with minimal delays. While some delays are inevitable, our experience and connections in the region help us mitigate many of the current challenges arising from restrictions.
Continue to Get Your International Shipments
With Latin American retail giants like Via Varejo, Liverpool, and Riachuelo closing physical locations, international e-commerce is even more critical to Latin American customers today. In fact, in the first half of March, e-commerce sales in Brazil jumped by 40%. With many U.S. stores temporarily halting international orders, PuntoMio is here to help you continue shopping.
Despite all of these challenges, PuntoMio has an easy solution to continue getting your shipments. Sign up today to continue shopping at all your favorite U.S. online stores.